LiderLED offers a complete advice on energy saving and efficiency in lighting of office buildings, factories and industries.
We improve the existing lighting conditions and get a significant saving in lighting electricity consumption, which means from the first day an important decrease in the lighting invoice.
Basics of Energy Efficiency Projects developed by Liderlighting are: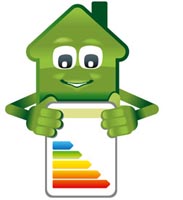 Better building energy qualification.
The Energy Certification of buildings is a legal requirement (RD 47/2007) that must be complied with by all newly constructed buildings and modifications, refurbishments or restoration of buildings already in existence with a useful area over 1,000 m2 where more than 25% of its total enclosures are renovated.
With our interventions in lighting, we help to get a better building energy qualification, as we reduce energy demand and therefore associated emissions of greenhouse gases.

Compliance with Legislation in Lighting.
We advise our clients on the lighting requirements for compliance with current regulations in the workplace. Legislation that defines the recommended parameters in lighting for different areas, tasks and activities.
We contribute to design lighting systems that are complied with quality and visual comfort requirements, creating for users a friendly atmosphere at work areas.

Obtaining subsidies.
We offer an advisory and management service to obtain the subsidies corresponding to energy efficiency in lighting. We process the necessary documentation for each project to obtain the appropriate subsidies.